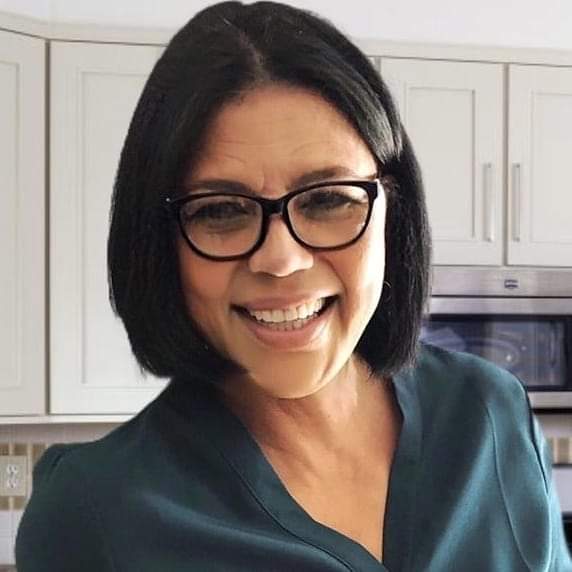 How To Cook
Layer by layer, fold over fold, taste and season as you go, patience and a whole lot of love❤️
---
Hello, I'm Miranda!
I am the face behind My Anosmic Kitchen where I cook, create recipes, wash up, do videography, blend spices, marketing, some social media and do more cooking.
No seriously, who is Miranda?
I'm an anosmic food lover❤️ More about not being able to smell below but for now..
People always ask; how do you cook without being able to smell? For the longest time I never really knew how to respond to that without saying " I just do and have never known any different".
I've learnt in time and years that although that is true, this is too.
Cooking is more than a recipe, cooking is a feeling. You learn to trust yourself and your instinct.
I love what I do but only found this passion in my fifties along with launching my online spice shop which you can see here.
---
---
I'm also a wife and mother to two beautiful young ladies and a fur baby mom to Peanut our dog who helps me with the smelling side of cooking. I'm a born congenital anosmic which means someone that was born without a sense of smell, hence the name of my blog, My Anosmic Kitchen.
---
My hope by sharing these recipes is to inspire you to cook or create. As much as following recipes may give you the security and comfort of knowing that it will come out right, I'm here to say that it's so much more.
FAQ's On Being Anosmic
What Does Anosmic Kitchen Mean?
Anosmia is a word used for someone who can't smell. I am a congenital anosmic which means that I was born without a sense of smell. More on congential anosmia in this article.
Does it mean that I can't taste too?
No, for each person with this condition (it's a condition) we all have a different experience. My sense of taste is perhaps heightened if anything, for example, if the milk is going to be off I will taste it days before my husband smells it (strange I know).
Generally my other senses are all peaked and perhaps it's because I can't smell.
Here are my clues:
Bad smell: I feel immediate nausea or irritation (since I can't identify what it is).
Good smell: Evokes happiness or calm.
The irritation/nausea doesn't have to necessarily be for the smell of food, it can also be for garbage, a gas leak etc..
At first I didn't know this was linked to my anosmia, I thought it was "just me" but think about it for a minute? If you can smell somethings bad/off will it put you in a mood of irritation or will you just say "ah this needs tossing/closing and get on with it?" As an anosmic you can't smell right? But what you do have, is your bodies sense and that's what you need to zone in on. Listening to your body.
A little background
I found out at the age of 12 (if memory serves me correct) that I was different from my siblings. That day is very clear to me, we were all in my dad's combi-van and everyone started closing their windows and gave exclamations of how horris the smell was of where we were driving.
I was so confused! I approached my mother and I remember this because I was small enough to stand in the vehicle. Holding on to the seats from the fear of falling, I asked 'how come I can't smell anything?' That was the first and last time I mentioned it, the rest is history, I got on with life as an anosmic human being.
How do I cook as an anosmic?
I don't know any different. As mentioned earlier, I am congenital so I was born this way. I've always loved food and always had food with me 🙂 Over the school holidays, I would gather ingredients and spend my days cooking and baking. My first favorite dishes were cottage pie, scones and jam squares!
I wanted to cook and I never told myself otherwise.
What about the dangers of being anosmic?
There are obviously some dangers, like making sure the gas is closed properly, using a timer, checking and double checking. But there's also this: I've learnt over the years to use my "gut" and it's become quite genius to be honest😀
The reality is, I will always be the person to double check that the gas is closed.
Am I ever sad about being anosmic?
No not ever, I have other brilliant senses to focus my gratitude on. More importantly, I have a natural gut instinct for things in the kitchen 🙂 I may not smell it but I do know when something wonderful is happening in my kitchen.
There was once a professor from the UK who said I may be "retronasal" which basically is someone who smells through the mouth rather than the nose and this seemed to resonate with me for many reasons.
The statistics for congenital anosmia are extremely low and for retronasal even less.
Sometimes I'm perhaps more grateful rather than regretful that I only found out in my fifties that my non smell-disability was called anosmia.
Sometimes it's best to not over analyze things because it's exactly what paralyzes us from moving forward.
"I would rather an anosmic cook than a careless chef"
Why Should You Choose My Anosmic Kitchen?
You will learn that flavors can have a party in your mouth and don't always need to taste like you expect them too.
My blog is full of homemade family orientated recipes that may sometimes surprise you😀
You are getting recipes from someone who didn't allow anosmia to hold her back! Also because it's never just about one thing is it?
Home-cooked, pantry and easy to find ingredients for recipes that are never flavor compromised.
Here's what I suggest: You're following a recipe or an inspiration and you don't have one of the ingredients. Why buy it? Why not work with what you have? Why not use that as an opportunity to be as creative as possible. Who knows, you may surprise yourself.
The people of this house are HUGE foodies! My husband makes homemade sausage, grows our own herbs and veggies and makes salami. This is where his Italian culture shines (and the movement of hands in the air). We love food, that's the bottom line! A simmering pot of sauce is always on in the background.
All our visitors are literally bombarded with homemade food from everyday bread, pesto, hummus to stews, pasta and roasts. There's been comments that they can't move after leaving our dinner table where the meal almost always ends with a digestivo (digestive for after a meal).
We love sharing food! To friends and family, children's friends, neighbors and people on the street, everyone gets to taste My Anosmic Kitchen's food.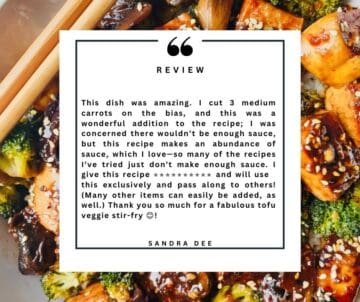 Fun Facts About Miranda;
I remember many years ago, my sister once said, "if you're hungry, look for Miranda, she's always got food' That statement remains true to this day! I've always got food #blessed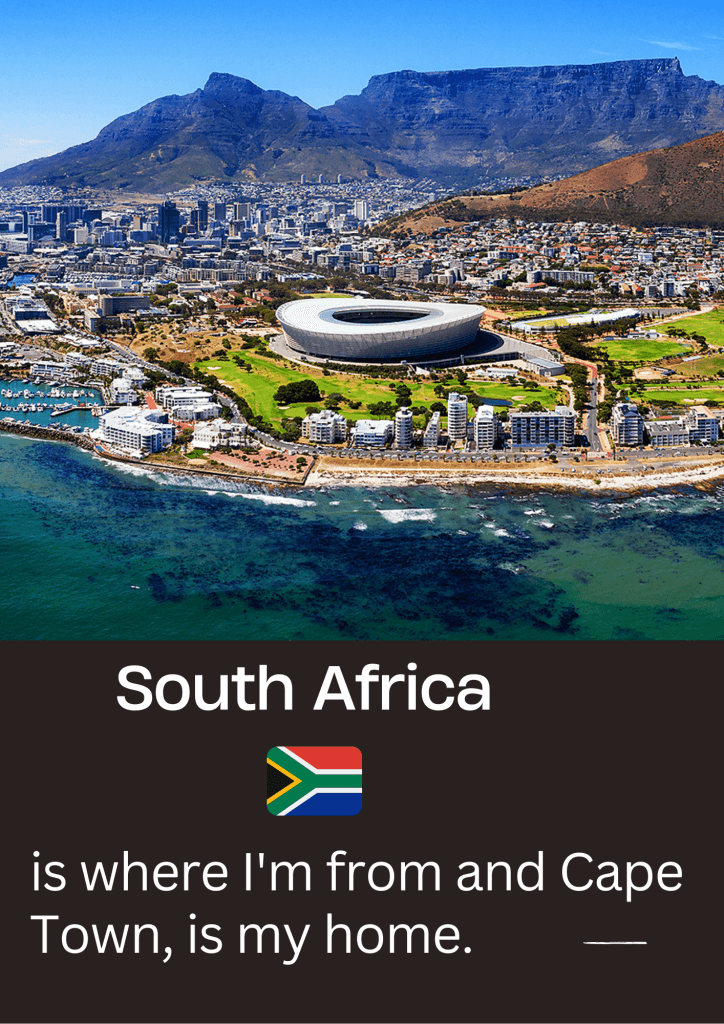 ---
I love people and always have had no problem socializing and meeting people. I was in marketing/real estate before, gave presentations to large groups of people etc..but as the years have gone by, I mostly enjoy my own company.
I'm not big on cooking competitions to be honest although I was one of the finalists for the Bosch cooking competition. Food is all about sharing, tasting and giving, not fighting for the spot (for me).
---
I did a radio interview with CCFM where they really seemed to enjoy my food and we were so happy to be there too!
A wonderful article was shared on the local Food For Mzansi Magazine.
The amazing people at Fifth sense in the UK also share some of my recipes on their website in the Food For Thought section.
What to expect
Here you will find easy home-cooked recipes for your family, that are prepared with ingredients that you probably have in your kitchen.
SO, you can expect more of;
🍝 Delicious meals like pasta bakes and casseroles
🍲 Stew and Curry: like my Vindaloo curry, chicken curry from home - I mean, that's actually the title:) and my week-night easy chicken curry recipe.
🇮🇹 Italian Classics: Spaghetti Bolognese, lasagna, sausage and lentils and Chiacchiere di Carnevale (Italian Carnival Fried Pastries)
🇿🇦 South African Classics: Homemade scones, pancakes, stew, curry, rice and mashed potato.
And then simple 'how to' recipes like: how to make scrambled egg, how to make béchamel sauce and it's origin being part of the five French sauces, how to roast tomatoes, how to make pasta and how to cook rice.
This is what you wont find on this food blog:
❎️ Sponsored posts: If I have to ever do a sponsored post it will only be with a brand that I trust like this Barilla post.
❎️ Recipes that are complicated and I can't find the ingredients.
Ingredients: I create recipes using the ingredients that that I have because using what you have is the first skill in the kitchen. This is where staples, seasoning, spices and homemade sauces come in handy.
❎️ Ready-made packaged food: I've seen people adding packet soup into a meat dish as a gravy and whilst that may taste wonderful it doesn't happen here. Not at all. I've even seen a celebrity chef using soups and sauces from a can, I don't know hey. We love food and I mean LOVE FOOD and we take a lot of pride in how we prepare food and what we eat.
I will from time to time add a beef stock cube here and there and a curry paste for flavor but honestly that's about it. I make my own stocks and always keep spares just incase. Its obviously more affordable to make my own - that's where the cubes come in from time to time.
❎️ There are no recipes here that ask for 'fat free milk' Surely there must be 'other stuff' in there to make up for the fat?
January Fresh Start Recipes at the beginning of the year are great too, but my recipes still include foods like sweet potato, fresh seasonal fruit and vegetables etc. and chicken dishes - everything light like salmon and fish, but never ever compromising on flavor.
These are just some of our favorite recipes:
Spaghetti Bolognese: A firm favorite that we make very quickly on weeknights when the tomatoes are ready and in the fridge.
Lasagna: Our Sunday go to meal
Pork Roast: This is a South African favorite recipe.
Chicken Curry: Midweek, weekends, any day really
Bread, Olives and Olive oil: Always
Roast chicken: Weekend favorite
Lamb roast: A very firm favorite!
You can also find me - My Anosmic Kitchen on social platforms, here they are:
Instagram: Where you can find all the pretty pictures 🙂
YouTube: Where I share step by step recipes whenever I can get there but when I do, they are recipes that you will love! Be sure to subscribe and hit the bell icon to get notified every time I publish a new video.
Other social platforms: Twitter, Pinterest and Facebook.
I'm sure I've said this before but let me say it again, I have a very strong connection to Indian food and spice since I was a little girl.
I learnt how to make curry from my mother who made incredibly good food. I also saw her dry and mix herbs. Along the way, I introduced my own spin on recipes that were inspired by close friends, family and events.
To this day, friends of ours (for more than 20 years) never visit us without a range of curry powders. When they arrive I am like a child in a candy store! It's the rich Indian spices, oils, colors, textures, aromas that really resonate with me in a way that I find inexplainable.
Opening my spice shop Smell and Taste, felt like the most natural thing to do.
I am involved in every single order, big or small, because there's a little something that I taste or see that someone else will miss.
Click this link to visit our shop.
---
Running this blog and creating food and spice has allowed me the freedom to learn and to showcase colorful, seasonal and delicious food and making regular meals appear as good as they taste.
Click this link to visit our shop.
Stay in touch!
Sign up to My Anosmic Kitchen's community newsletter. Enter your first name and email in the boxes below and you will added to the emailing list and receive new recipes when they're published.
All of the food images you see on the website are real and cooked by myself.
From The Worlds Best Home Cooks!
Looking To Collaborate?
If you're interested in working with me, you can send complete the form below, or send me an email at [email protected] or send me a direct message on Instagram.