Garlic, Cheese and Herb Toast on homemade bread, a sprinkle of natural spices and topped with mozzarella. Incredibly delicious!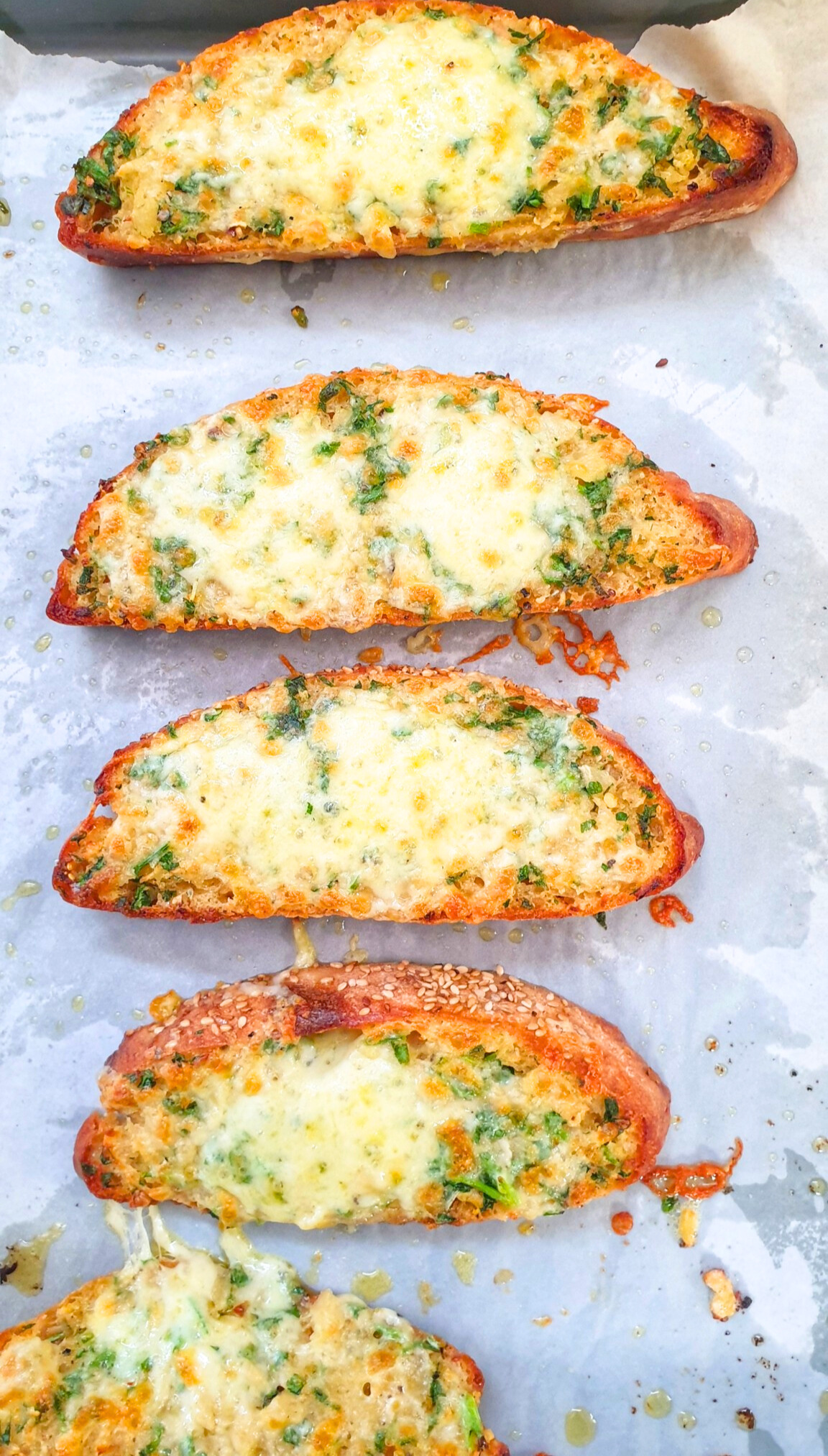 Garlic Cheese Toast
Awww but the true smell must be amazing! I get the idea, a whiff, a smell of something wonderful that's happening right now in my kitchen. A cheesy 100% natural ingredient garlic and herb spice on some homemade bread baked with minced garlic and fresh parsley. The simplicity and incredible taste of good homemade toast!
After making enough bread on Sunday and repeatedly using the words 'smothered in butter' in this Easy No Knead Bread Recipe there was no getting away from reality.
As you can see even the crust (my most favorite part of the bread!) was dosed in cheese and oven baked. I know this may not be enough cheese for some but we do have our cholesterol to take care of because that's what happens when you age sadly. Some very happy friends received a couple slices of this garlic cheese toast this morning.
Let's Make This Garlic Cheese Toast
You need like nothing it's so quick and easy. Okay but...
your favorite bread and hopefully it's this bread recipe 🙂
room temperature butter
minced garlic
chopped parsley (or another herb)
our Smell and Taste Garlic & Herb Spice because it's the best of the best organic spice
salt and pepper
Cheese - we used mozzarella in this recipe
You can lay the slices together after smothering in these delicious toppings but we prefer to slice the bread before. If you're doing this for the whole family leaving it as a loaf is great but for one or two people slices works better.
Also my husband was quite literally waiting for them before rushing off this morning. Must've been the smell 🙂 You can definitely leave them a little longer if you want your slices more golden brown. Be careful however because you also don't want the ends burnt that's just nasty toast!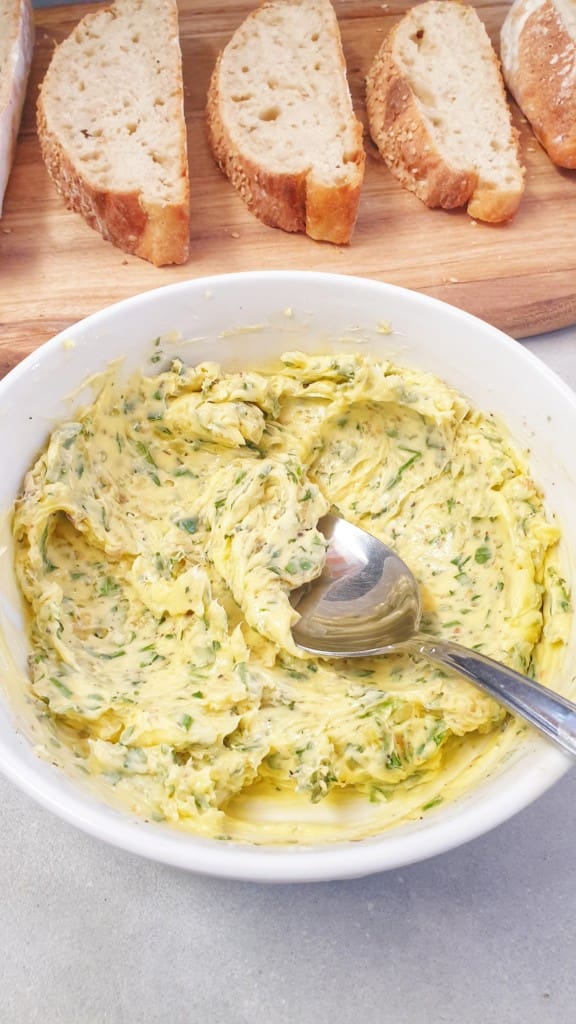 Please use the quantities below as a guideline because I didn't measure the butter and cheese so I am simply guiding you with these measurements.
Okay so let's recap!
Spread the garlic butter paste
Cover with foil and bake
Remove the foil
Add cheese and grill till golden brown!
You can also cover your tray with foil if you want soft on the inside toast which I think for garlic and cheese toast is perfect. If you want an all round more hard texture then leave it out altogether. See the full recipe card below.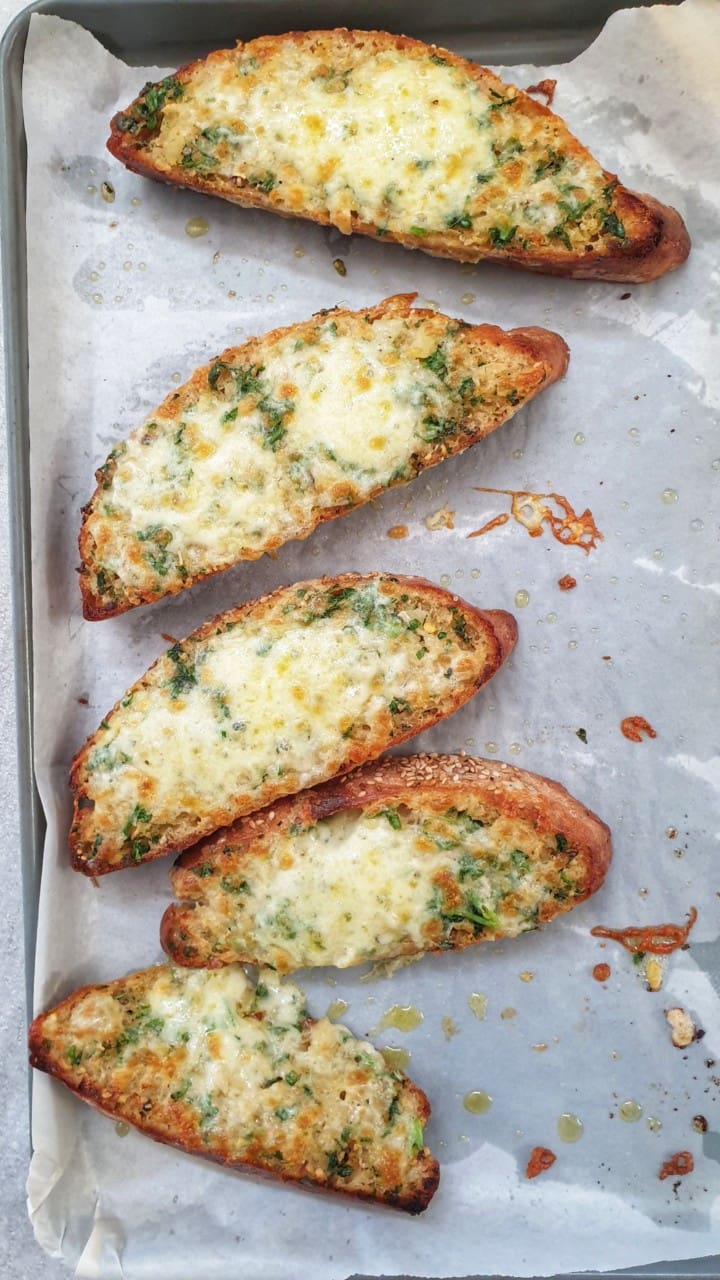 I hope that you have enjoyed my Garlic Cheese Toast Recipe! Give it a try @anosmickitchen #anosmickitchen If you try this recipe be sure to leave me a comment and rating below! Thank you.
Do follow me on INSTAGRAM, PINTEREST, AND FACEBOOK and share you photos. Feel free to leave a comment and rating below!
Recipe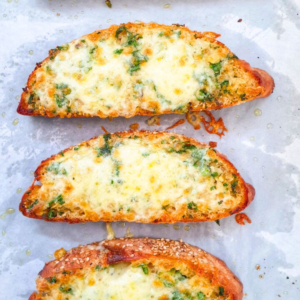 Garlic, Cheese and Herb Toast
Garlic, Cheese and Herb Toast on homemade bread, a sprinkle of natural spices and topped with mozzarella. Incredibly delicious!
Ingredients
4 to 6

slices of bread, fairly thick slices

2

Tbsps.

chopped parsley

¼

cup

soft unsalted butter (or leave the salt out if using salted butter)

2

fresh minced garlic cloves

¼

cup

grated mozzarella cheese

salt and pepper to taste

¼

teaspoon

Garlic & Herb Spice Smell and Taste
Instructions
Mix the butter, garlic, parsley and seasoning into a smooth paste.

Heat the oven to 200 degrees C.

Place baking paper (easier clean up!) on a baking tray.

Spread the garlic butter paste onto the entire slice of bread including the corners.

Cover the tray with foil and bake for 10 minutes.

Remove the foil, turn the grill on, add the cheese on each slice and return the tray immediately to the oven and continue baking for another 5 minutes. Watch please the grill can go quick and burn the tops.

Bake till golden brown to your liking.